Declutter your life in 5 easy steps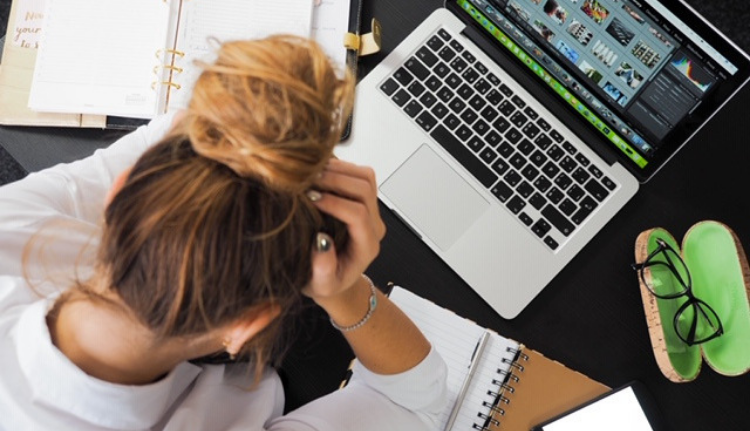 Reverse-engineer your state of mind by clearing some of your clutter
There's a reason it feels so refreshing to have a really good clear out at home: your external world is a reflection of your internal world.
In her best-selling book "The Life-Changing Magic Of Tidying Up" Marie Kondo talks about how the lives of those who tidy thoroughly and completely are (without exception!) dramatically altered. She also comments that one of the magical effects of tidying is growing your confidence in your decision-making capacity.
"People who lack confidence in their judgement lack confidence in themselves." – Marie Kondo
When it comes your health, studies show that an organised kitchen is an essential foundation for creating more confidence around your eating habits. I see my clients' energy shift right before my eyes when we detox their kitchen together. 
Personally, it's my wardrobe that tends to need my ruthless decluttering attention, and I find that a little motivation can go a long way in helping me tackle it. So, before I decide what to keep and what to donate, I've made it a habit to go shopping for some new outfits! 
But modern life requires us to look further than just our home for places to remove the overwhelm.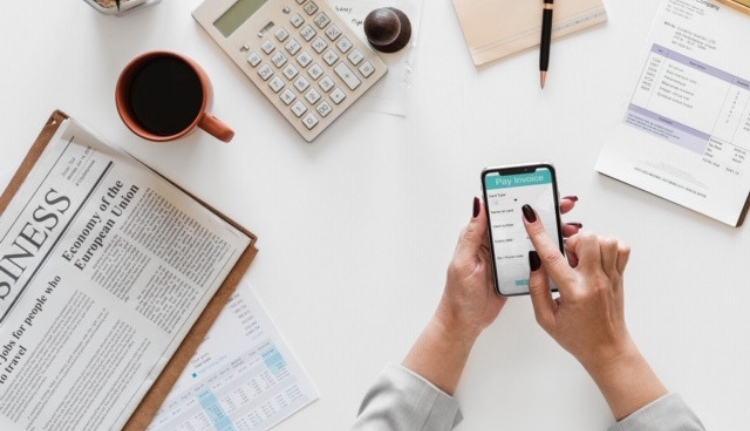 Here are my top 5 ways to tackle the clutter of modern life
1. Organise your smartphone home screen
Break the habit of app hoarding
Remove apps you no longer use

Place the apps you use most onto the first page of your home screen

Group the rest of your apps into category folders, such as Work, Travel, Entertainment etc.
2. Get ruthless about your schedule
There isn't time for everything but there is time for the most important things. Get in the habit of saying "Yes" to less!
Cancel at least one thing in your calendar in the next 7 days and replace it with a self-care "date with yourself"

Find tasks you can delegate – hire a cleaner or hire your kids!

Plan your meals in advance

and shop online to free up your schedule
3. Tame your email inbox
Most of us receive a ton of emails every day and it can get to the point where only a small percentage of our inbox is genuinely relevant.
Go through the electronic newsletters and marketing emails that are clogging up your inbox. If you haven't found them useful in the last 3 weeks then

unsubscribe

.

The

Clean Email App

is a bulk email cleaner that uses powerful filters and rules to group, organise, remove and archive your emails.
4. Organise your work environment
Your work environment will either limit or support your success. If someone walks into your workspace today, what message would they get about you and your habits?
Dedicate an hour to sort through any piles of paper, invoices and receipts

Throw out the magazines or articles you know you will never read

Check your shelves for photos or knick-knacks that need sorting
5. Get ninja about your finances
Creating solid money habits will help you feel less overwhelmed about your finances
Bring all money owed to you up to date or at least write it down

Go through the recurring charges on your bank account and credit card

Get a clear picture of your average monthly spend vs your income

Check your active subscriptions in the app store on your phone

Gather up any unused gift cards, vouchers and plan how to use them

Check your health or work plans for reward schemes you are not utilising
"If you spent one hour a month nurturing your finances for the next twelve months, how much happier would you feel this time next year?" – Lisa Conway-Hughes, author of Money Lessons
My advice is to start with whatever feels the hardest then move straight on to tackling your finances.
Leave me a comment with any tips or tricks you have for de-cluttering (I read every single one!) 
This blog provides general information about health and health-related subjects and the content and links are not intended to be used as medical advice. If you have a medical concern, please do not delay in consulting with a healthcare professional.